Mentoring Program
We have a specific new graduate program, based on providing you with training and opportunities to develop skills across competency domains. We tailor this training program to suit your learning style and speed. Our aim is to guide you in your learning as you kickstart your paediatric career!
Supportive and friendly work environment
Our workplace is about helping each other out! Our team culture is about being dynamic, flexible and supportive for each other. Our expectations are that you feel welcomed and supported each and every day. You're learning and development is our priority, because your development means greater and better outcomes for our clients!
Practical and theoretical skill development
We care about refining and developing your practical skills as well as your theoretical knowledge and application. Ongoing, you will have opportunities to work alongside senior OTs in group interventions, co-treat, as well as shadow OTs and other multi-disciplinary colleagues to see how other people work. You will always have access to a team of OTs and support staff for informal support and supervision.
Work with the experts
With a team of highly experienced OTs, we have an array of expertise.  Our high quality support gives you confidence, making sure you never feel overwhelmed or out of your depth. At OT kids Academy you will have access to weekly 1:1 supervision,  weekly team Group Supervision, ongoing in-service trainings with current research, as well as attend training and courses with world leading Occupational Therapists.
Administrative help
Here, you will be highly supported by our admin team who play a critical role in helping us with time consuming tasks, making more free time in your day for the important stuff!
Progress your career
We have a clear Career Progression ladder and salary progression, which means we want to see you succeed and progress within our team.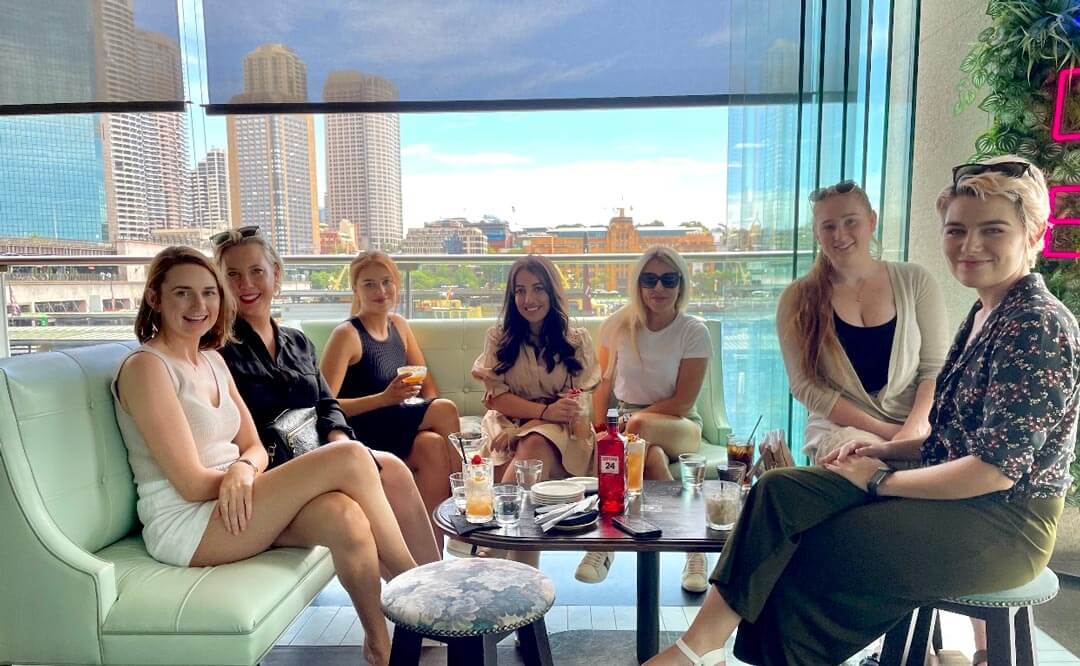 Career Progression Stages
Stage 1: Gaining Experience – New Graduate OT
Gaining experience in paediatrics, while consolidating knowledge from your initial qualification and its application to the area of Paediatrics.
Links to Health Award
Entry level health professionals and during initial years of experience
This level is the entry level for new graduates who meet the requirement to practise as a health professional
It is also the level for the early stages of the career of a health professional
Training / CPD
Complete mentorship program
Participation in clinical supervision and reflective practice
Participate in group supervision
Attend and participate with in-service trainings
Attend clinical or technical skills workshops
Engaging in professional association activities
Seek new opportunities to work on or in diverse cases, projects and environments to explore own interest and emerging trends
Professional Development Performance reviews quarterly (goal setting)
Seek feedback and reflect on performance to develop skills and build self-awareness
Stage 2: Further Skills and Knowledge – Experienced OT
Furthering skills and knowledge specific to paediatric areas of disability, treatment, research and assessment. Developing deeper understanding and gaining a breadth of experience across the paediatric field.
OTs continue to build their theoretical knowledge and in-depth experience in various areas, therefore adding further value to their initial training, qualifications and associated experience.
Links to Health Award
At this level, works independently and is required to exercise independent judgment on routine matters
They may require professional supervision from more senior members of the profession or health team when performing novel, complex, or critical tasks
They have demonstrated a commitment to continuing professional development and may have contributed to workplace education through provision of seminars, lectures or in-services
May be actively involved in quality improvement activities or research
Contributes to the evaluation and analysis of guidelines, policies and procedures applicable to their clinical/professional work
Training / CPD
Participation in clinical supervision and reflective practice
Participate in group supervision
Attend and participate with in-service trainings
Contribute to the supervision of students, new graduates and therapy assistants
Undertaking additional formal training or gaining qualifications in specific areas of specialism or postgraduate studies
Stage 3: Becoming a Paediatric Expert – Senior OT
Becoming an expert in paediatrics, with deep knowledge and skill in certain areas. They demonstrate a depth of knowledge in an area, or a breadth of knowledge across a field. Leadership training or leadership development programs.
Links to Health Award
Experienced and be able to independently apply professional knowledge and judgment when performing novel, complex, or critical tasks specific to their discipline.
Will have additional responsibilities. works in an area that requires high levels of specialist knowledge and skill.
Accountable for allocation and/or expenditure of resources and ensuring targets are met.
Is responsible for providing support for the efficient, cost effective and timely delivery of services.
Training / CPD
Participation in clinical supervision and reflective practice
Participate in group supervision
Create opportunities to share your knowledge and skills, to demonstrate expertise e.g. delivery of education / in-service training
Supervise Occupational Therapists, Therapy Assistants and Students
Guide others with Professional Developmental Performance
Develop relationships or networks outside of department and leverage off networks to share knowledge, generate opportunities and expand impact
Seek out adjunct roles that complement your primary role
Stage 4: Acknowledged Leader – Team Leader / Management
Recognised by OTKA, peers and colleagues as able to guide and influence others. Leadership or management position.
Links to Health Award
Can apply a high level of professional judgment and knowledge when performing a wide range of novel, complex, and critical tasks, specific to their discipline.
Has a proven record of achievement at a senior level; has the capacity to allocate resources, set priorities and ensure budgets are met within a large and complex organisation; may be responsible to the executive for providing effective services and ensuring budget/strategic targets are met; supervises staff where required; and is expected to develop/implement and deliver strategic business plans which increase the level of care to customers within a budget framework.
Training / CPD
Established mentoring arrangements
Active peer networking
Ongoing leadership coaching
Supervision and mentoring of Occupational Therapists to contribute to their growth
Governance and company management training
Present and teach to share expertise and network
Lead in service development initiatives to drive innovation in health care
Create networking and development opportunities for others to connect and progress
Paediatric Occupational Therapist
FULL TIME POSITION  |  NEW GRADS WELCOME  |  IMMENSE PROFESSIONAL DEVELOPMENT
 Are you an Occupational Therapist seeking a career in paediatrics? Are you looking for a supportive team, with a clear mentoring program and a sophisticated, modern, bright workplace?
We are looking for a fun, energetic Occupational Therapist who has a passion for working with children, and values making a difference in the lives of others. The person who best suits this role will naturally have a 'can-do' attitude, who believes in continued learning and personal development. We are a team all about empowering each other and committed to developing all employee's skills to reach their full potential.
It is at the heart of our team's culture to respect and support each other to maintain boundaries through great time management, personal organisation and prioritizing a work-life balance. We want you to love coming to work, to be part of a supportive environment and contribute to our positive team culture, all whilst making a difference to the lives of children and families.
If you are someone who is enthusiastic, naturally patient, takes initiative and not shy of a challenge – than we want to hear from you!
If you are passionate about paediatrics, consider yourself a life-long learner, and would like to be part of a cohesive, supportive, and experienced team – than we want to hear from you!
Essential Requirements
Bachelor or Masters of Occupational Therapy
Current registration with AHPRA
Eligibility for Medicare provider status
NSW Working with Children's Check
English Language Required
Benefits
Ongoing Mentorship Program – set training and competences that guide your learning and development in paediatrics.
Weekly Personal Development including protected weekly 1:1 supervision, weekly team group supervision, coaching, case conferencing and mentoring.
Access to ++ learning, PD resources, external training and coaching.
Flexible working – work days and times that suit you!
All the resources and equipment you could wish for to engage children in fun and creative therapy sessions.
A beautiful, bright new therapy gym and rooms, with spectacular tree-top views.
Clear career progression to match your skill set and help you develop.
A team culture that is fun and supportive, and is committed to you reaching your potential.
A mix of your own caseload (one-on-one interventions) and a shared caseload working alongside senior OT's for group interventions.
A manageable caseload with protected admin and PD hours.
Administrative support – you will be supported by our amazing admin team and provided with planning time so you can focus on your clients
Apply
If you have further questions about the role, call us on (02) 8040 0876. If you are interested in this role and wish to apply, please send your CV to reception@otkidsacademy.com.au
Specific mentorship program
Individual and team supervision
Opportunities for personal development
We have lots of fun and are a TEAM
Interaction with everyone on the team
If you have further questions about career opportunities at OT Kids Academy, call us on (02) 8040 0876. If you wish to apply, please send your CV to 
reception@otkidsacademy.com.au